Rugby through and through - the family legend of Old Jiggle
Posted on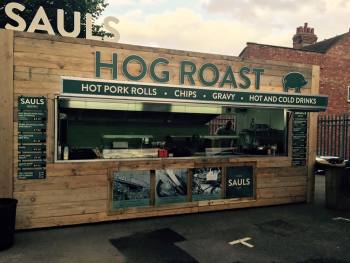 This year we are proud to selling our delicious pork rolls at the Northampton Saints ground again, from a new, all singing and dancing purpose built unit in the village area. As part of the new signage we were looking through some old photos of the shop and family that we might be able to use to illustrate our sense of tradition but the conversations brought up an old family story that I'd half forgotten about...that of 'Old Jiggle'.
Albert Jiggle was my grandfather's grandfather...or my great great grandfather if you're getting technical! He owned a bootmakers in Rugby opposite the school and legend has it that as well as mending the boots of all the rugby players, he was one of the first, along with Gilberts, to make the rugby balls for the school. Obviously, Gilberts made a much better job of it as they're still around, but Old Jiggle did have one duty that made him memorable - it was his job to take the ball onto the pitch at the beginning of each game, in particular for the centenary match in 1923 where, according to his obituary, the press reported he added "a picturesque touch". Old Jiggle's daughter married Frank Saul who opened FE Saul and Sons on the same spot we are now in Spratton.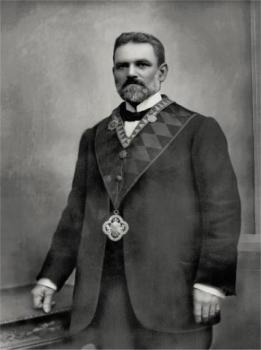 I love this old family story. I like to think that as well as huge rugby fans now, we have a little bit of rugby history in our blood! Perhaps we should rename the Saints trailer as "The Jiggling Pig"!