Latest news
Nominated for a local food hero award!
(June 26, 2012)
---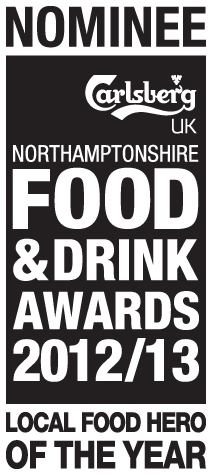 We have been anonymously nominated as a candidate for Local Food Hero in this year's Carlsberg UK Northamptonshire Food and Drink Awards. According to the competition "the category is aimed at recognising this individuals, businesses and organisations that have done more in the past year to promote local food than any other."
We are very proud to have been nominated for this award and look forward to hearing from the judges sometime next month. Thank you to our anonymous nominator(s)!