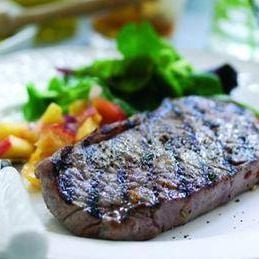 Sirloin steak
A tasty sirloin steak, well marbled for extra flavour!
Sirloin is a delicious cut of meat, well marbled with fat which keeps it moist and tasty during cooking. These steaks are great on the barbecue, or delicious grilled to your taste with a few chips, and perfect for a special weekend supper.
All our beef is British and is matured to make it as tasty and flavoursome as it can be. Enjoy!