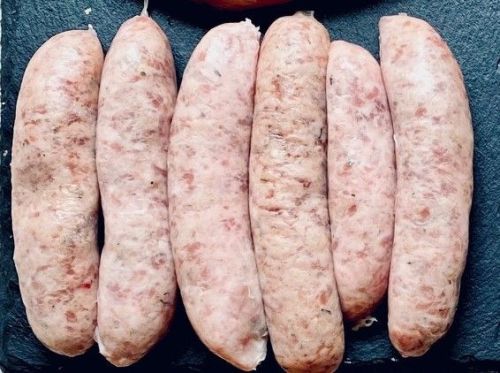 Saul's thick family sausages
Our delicious pork sausages - a family favourite!
This is a proper banger; thick, succulent and mouth watering. Using less seasoning than our speciality sausages, this is always a family favourite, per

fect for bangers and mash or your traditional full English breakfast.
All our sausages are homemade by us and use only English pork.
(contains wheat (gluten), preservatives E221 sulfites)