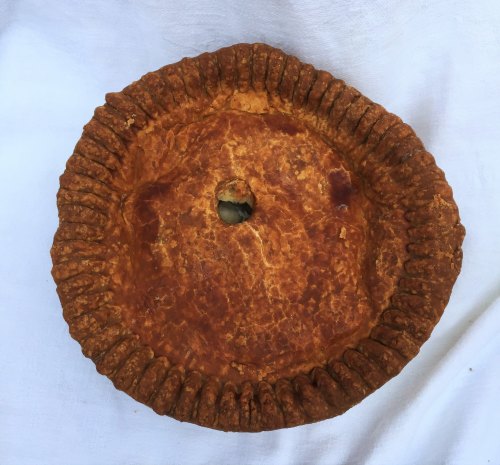 Even larger pork pie!
The biggest pork pie we do - showstopping scrumptiousness
Our homemade pork pies are made to family recipe and have been perfected over the last 40 years. We use only English red tractor pork, seasoned to perfection and encased in our handmade hot water pastry crust.
This is the largest pork pie we make at Christmas, perfect for feeding a crowd ( or a very hungry pork pie lover!) Min weight 1.3kg

(contains wheat (gluten), eggs)