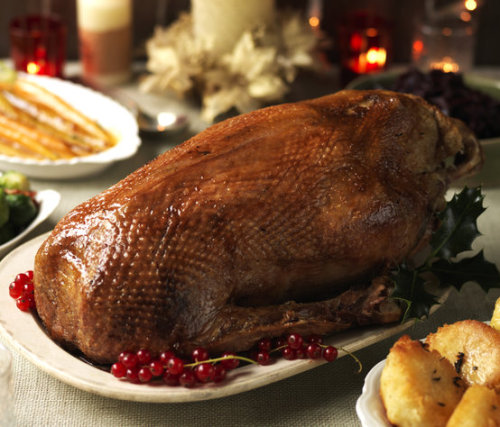 Gressingham free range goose
A delicious traditional alternative to turkey
Please order from the shop you would like to collect from.
To order from our Spratton shop ring 01604 847214
To order from Sauls the butchers at Smiths Farm Shop, Chapel Brampton ring 01604 434342
Gressingham geese are free range, grown on farms in East Anglia, and are a delicious alternative if you're not a turkey fan, or try one for New Years Day dinner. Remember though that there isn't as much meat on a goose as there is on a turkey so please ask our advice about sizing.
photos courtesy of www.gressinghamduck.co.uk