Pâtés, potted beef, cooked meats and other treats - Welcome to Sauls the Butchers!
livepages::jquery();?>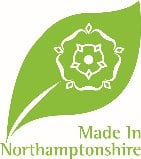 We have a wide selection of pâtés, potted meats and other delicious deli treats for you, all lovingly handmade by us. Our chicken liver pâté has always been a firm favourite but for pâté fans wanting to try something a bit different you'll love our award-winning potted beef (a great pâté alternative if you're pregnant!).
There's also a range of our home-baked hams - delicious proper ham, baked the traditional way. Something for everyone - enjoy!
Products In This Category:
Showing 1 - 9 of 9 results