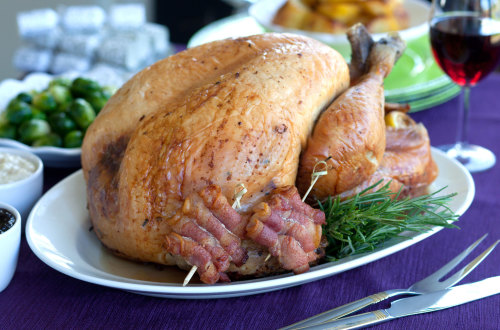 Free range white turkey
Award winning, truly free range white turkey from a small family farm - your ultimate Christmas essential!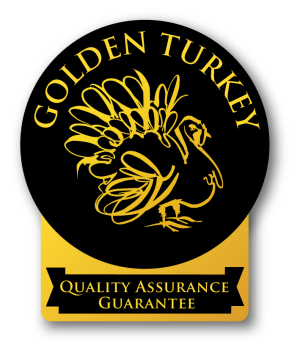 A truly free range turkey raised on a natural diet for a mouthwatering Christmas table showstopper. These really are the best turkeys we've ever tried!

Our turkeys come from a family farm run by the Howe family for 40 years.They have always worked with a simple ethos: to produce the very best turkey possible. They raise slow growing, tradtional breeds that are free to roam the grassy paddocks of the farm from 10 weeks of age. The birds are fed a cereal based diet free from additives and growth enhancers so they reach maturity naturally to give a delicious succulent flavour.
John Howe Turkeys come with the Golden Turkey guarantee from the Traditional Farmfresh Turkeys Association which assures that the turkeys are traditional specialities raised to the very highest welfare standards and can only be bought from butchers, farmers and farm shops and are not available in the supermarket.

This size guide gives an indication of how many people your turkey will feed but this obviously depends on appetite and whether you want any for leftovers. The prices work out roughly as low as £5.68/head depending on size.
5kg approx 8-10 people
6kg approx 10-12 people
7kg approx 12-14 people
8kg approx 14-16 people
9kg approx 16-20 people
10kg approx 20-22 people
11kg approx 22-24 people
If you need a bigger turkey, please give us a ring at the shop and we may well be able to help.